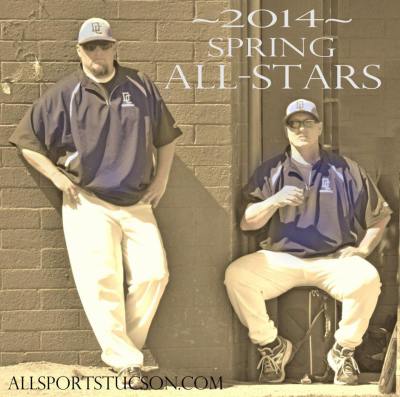 Ryan Hanson

RIP
February 7, 1980 - April 2, 2014 

Ryan is a former Sabino and CDO assistant varsity coach, and has been coaching baseball at the varsity level for nine years. Ryan is now in his 2nd year as an assistant coach at Desert Christian High School. He played his high school baseball at Sabino High School from 96-98. His junior year in 1997, Ryan was a member of Sabino High School's only state championship team who defeated Chaparral High School 6-2. Ryan was a member of the All Tucson Citizen team as a junior as well as a 2nd team Sonoran Region selection. As a senior, Ryan helped lead Sabino to another conference and region tournament title. That same year, Sabino made it back to the state tournament only to be knocked out in the semi-finals by Chaparral High School. After high school Ryan went on to pursue his degree at the University of Arizona.

Ryan's first coaching stint came in 2000 as the Head Freshman at Sabino High School. He led them to a 15-1 record, and helped in the development of many players who went on to have great high school careers and beyond. In 2002 Ryan was brought on board to become an assistant varsity coach at Sabino under Bob O'Donnell. He coached at the varsity level for the next four years, until he moved to Phoenix after the 2005 season. Shortly before and while living in Phoenix, Ryan worked for the Arizona Diamondbacks in their Youth Training Centers. In this capacity, Ryan worked with many of the best high school and college coaches in Arizona, while working baseball camps all across the state for the Diamondbacks. In the fall of 2009 Ryan moved back to Tucson to get back into coaching at the high school level. Ryan was then hired by Len Anderson at CDO as an assistant varsity coach shortly before the start of the 2010 season. While at CDO, Ryan has helped to teach and instill the values and traditions that CDO has long held. In 2013, Ryan's first year as an assistant coach at Desert Christian, he helped lead them to the schools first ever state championship in baseball. Ryan is extremely competitive, has a great eye for talent, and specializes in hitting and outfield play. Ryan's coaching philosophy is as follows:

"I believe coaching the game at the high school level is where a coach can really impact the lives and careers of his players. This really is a simple game and at times coaches can make it a little too difficult. I believe in simplifying the game as much as possible while still teaching the fundamentals properly and getting the most out of one's ability."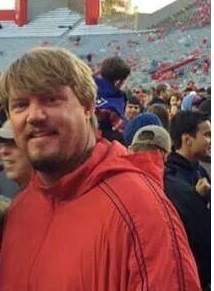 Bob O'Donnell
Coach O'Donnell is a graduate of Canyon del Oro High School where he was the 1988 Arizona High School Player of the Year.  He accepted a baseball scholarship to the University of Arizona where he was a member of the #1 ranked 1989 squad.  Following college he pitched for two seasons in independent minor league baseball.
Bob began his coaching career in 1997 as the pitching coach for 5A state champion CDO. While at CDO he helped tutor four future major leaguers, including Shelley Duncan and Ian Kinsler, and numerous other future college and minor league players. He was the Head Coach at Sabino High School from 2000-2003.  In his four years at Sabino they won three 5A South Region Championships, had been ranked in the Top 10 of many national polls, defeated a defending national championship team (Chatsworth, CA in 2003), were ranked #1 in the state of Arizona in three seperate seasons and sent at least 17 players to professional or college baseball, including future major leaguers Tim Wood and and glove glove winning shortstop JJ Hardy.  He became the pitching coach at Pima College in 2004 and helped the Aztecs team ERA improve from last in the league to first in the league by the 2005 season.
Coach OD has also served as an advisor for USA Baseball on three seperate occassions in 2000, 2002 and 2004 by helping evaluate and select the US Junior National Teams.  In this capacity he was fortunate enough to coach numerous future major leaguers and two future MVP's.  He has also served as an assistant scout in the Seattle Mariners Organization.
 
Coach O'Donnell is confident coaching all aspects of the game but considers pitching his area of specialization.  With his vast experiences, evaluating and mentoring young players to reach their full potential  will be one of his greatest strengths.
 
Former Coach, Jerry A'Hearn

UPDATE: We are happy to say that Coach A'Hearn has accepted an assistant coaching position at Central Arizona Community College (CAC). CAC is highly regarded as one the best JUCO baseball programs in Arizona, and is even known on a national level. We wish Jerry nothing but the best in this future endeavor.
 

Coach A'Hearn played his high school ball at Sabino High School from 2005 to 2007, and played two of those years under Mike Hanson. In his time at Sabino, Jerry earned all region honors his junior and senior year, along with being named to the 2007 Rawlings Western All Region Team his senior year. After high school Jerry continued his career at JUCO powerhouse Central Arizona College. While at Central, Jerry helped his team to 2 JUCO Region 1 Championships, 1 Western District Championship, and a 3rd place finish in the JUCO World Series. He was a member of the 2009 team that set the school record for win percentage with a 51-13 record. In 2008 Jerry led all freshman pitchers in innings pitched (45.1), strikeouts (41), and appearances (22). As a sophomore Jerry went 5-1 with 2.77 era and 49 strikeouts in 48.2 innings pitched. After Jerry was finished at Central, he went to play and pursue his degree at Cameron University in Oklahoma. Jerry went 4-2 as a junior, with a 4.61 era in 41 innings pitched with 3 complete games.
 
Jerry got into coaching last summer while home on break. He was reunited with Mike Hanson, and helped guide the 2011 14U Babe Ruth Team, to a State Title, Pacific Southwest Regional Title, and an appearance in the Babe Ruth World Series in Glen Allen, Virginia. Jerry is a very skilled pitching coach and brings a toughness that is welcomed and hard to find. Jerry's Pitching Philosophy is as follows:
 
"To develop the players physically while simultaneously increasing their cognitive skills and mental toughness.
 
Physical development- Working with players on their mechanics, pitch location, pitch movement, and pitch velocity and making sure pitchers are physically conditioned. 
 
Cognitive skills- Teaching players how to approach certain situations during a game that will lead them to success. 
 
Mental toughness- Teaching players how to deal with failure and play through adversity.
Corey Fujimoto
Allen Gillespie
Mike Hanson
Zach Tarbet